First up
– what is fracking, with map and visuals
– the issues  water contamination and over-consumption
-the flaws in the proponents' claims about jobs, economics and "bridge to renewables"
– actions you can take
SLO Clean Water is taking it all the way to the top with a rights based ordinance.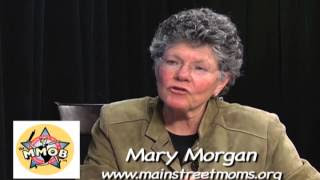 Second up
North County people we are having a meeting on January 6 with all the point persons from Morro Bay, AG and SLO.  At these meetings we  bring everybody up to date on what we doing, how we are doing it and what needs doing. We talk, problem solve and regroup. This would be a good meeting for all  North county people who want to get involved to come to.   Let me also extend the invitation to Nipomo, South County people too.  Time to pull it all together.   So here's your chance to see what getting involved curtails. Meeting in SLO on January 6 @ 6pm. RSVP me if you want to come and I will send you a google map link of the location.
Third up
Want to know how we are going to prevent a disaster from happening here?  Here's an MP3 of Tom Linzey answering questions about the whole community rights based thing to a group of citizens opposed to Fracking in Fort Collins.  Great overview. Be prepared to be unseated from your comfort zone if you are hearing this  concept for the first time. He covers a lot of territory and there is nothing like hearing it first hand right from the horse's mouth to get a real feel and sense of what it is all about.
http://alternative-radio.fetchapp.com/get/xifobe
  This is the first time I have downloaded an MP3. I know, I know. I am a dinosaur. it's a miracle I have survived this long.  And this is the most recent interview on Occupy Radio December 18.
http://occupythemedia.podomatic.com/entry/2013-12-21T00_40_37-08_00
   This is a must hear. Mini Democracy school.
And lastly,
This didn't make it in the hardcopy but did make it online.
Letters to the Editior New Times. 
Response to Robert and Melanie's letter in New Times  "Stop bickering, and fight fracking together,"  Dec. 5.
Happy New Year Folks. This year is going to be a biggie. We are going to have a countywide ordinance and a Statewide Ban on Fracking. How do I know this? It is the Year of the Horse.

Horse is one of Chinese favorite animals. Horse provides a good and quick transportation for people before automobiles.  Horse can give people a ride to their destination (Frack free county). Therefore, horse is not only a symbol of traveling, but also a sign of speedy success. Hi Ho Silver!!!
Cheers.
Jeanne